500-PLUS INDIGENOUS GRAPES
As the birthplace of winemaking, the country of Georgia is home to more than 500 varieties of indigenous grapes—roughly one-sixth of the world's total grape varieties. Georgia's vineyards include endangered vines found nowhere else on earth. Today, some vineyards feature living vine libraries, where visitors can sample rare grapes.
The Georgian government sponsors a centralized vine library, called the National Grape Collection, at the LEPL Scientific-Research Center of Agriculture in Jighaura, north of Tbilisi. Vineyards and nurseries here contain 437 varieties of native Georgian grapevines, along with 350 non-Georgian varieties. Researchers study the indigenous varieties to better understand their origins, grape characteristics, disease resistance, and more. The goal is not only to rediscover and identify lost Georgian grapes, but also to discern the best candidates for producing quality wines.
---
TOP GRAPES: SAPERAVI AND RKATSITELI
Georgia has nearly 50,000 hectares of grapes, with 75% planted in white grapes and 25% in red. By far the largest portion of the nation's vineyards are planted in the Kakheti region of eastern Georgia, the country's primary winemaking area. Although Kakheti boasts roughly 80 grape varieties, the two most prominent are Rkatsiteli (white) and Saperavi (red).
RKATSITELI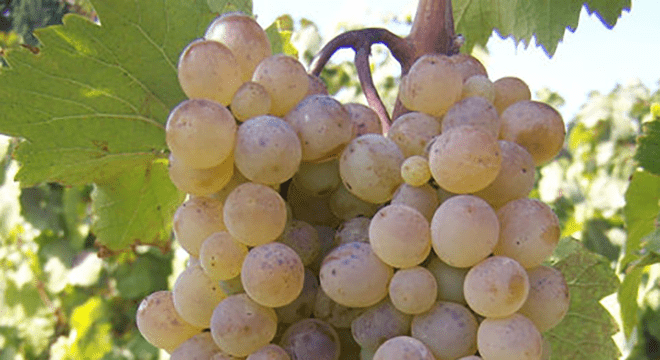 Though it is now grown throughout Georgia as well as abroad, the Rkatsiteli white grape variety is believed to have first emerged in eastern Georgia in the first century. Rkatsiteli makes noticeably acidic but balanced white wines with a full flavor profile and good body. Restrained and refreshing, with crisp green-apple flavors and hints of quince and white peach, Rkatsiteli wines are more complex when produced using the traditional Georgian qvevri method. Rkatsiteli grapes result in high-quality table wines, regional wines, and appellation-controlled wines. Rkatsiteli grapes are frequently mixed with the Mtsvane Kakhuri variety.
---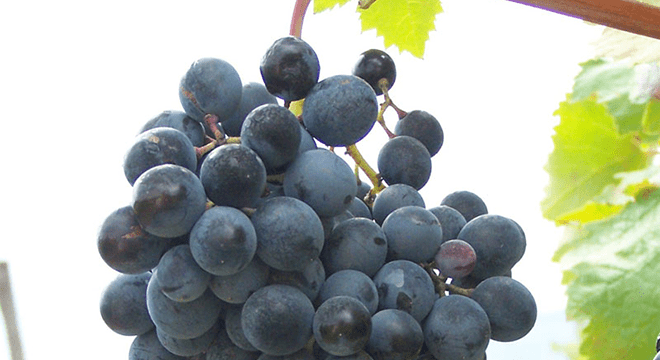 Deep in fruit character, yet brisk with acidity, this gutsy grape presents a unique alternative to everyday reds. The leading red variety in Georgia, Saperavi is indigenous to the country. Its name means "the place of color." It is one of the few teinturier grape varieties in the world—a grape with red flesh as well as red skin. Saperavi wine reflects a deep, inky, and often fully opaque color. It has aromas and flavors of dark berries, licorice, grilled meat, tobacco, chocolate, and spices.